Routine Pediatric Dental Procedures
Lake Worth, FL
Healthy children can look forward to many dental visits. Even if your child never develops cavities, he or she still needs to visit a dentist regularly. At the dentist's office, children receive preventive care and in-office procedures. Routine pediatric dental procedures keep your child's mouth healthy.
Pediatric dentists are available at Fara Bender DMD PA in Lake Worth and the surrounding area. Our team offers cleanings, exams, preventive treatments, and much more. Call us at (561) 763-9218 to learn more about our services.
Understanding Routine Dental Procedures
Every child needs routine dental care. These exams and procedures promote lifelong dental health. Keeping up with dental visits improves the look and function of your child's teeth.
Some routine procedures prevent common tooth problems like cavities. Others treat pediatric dental problems in their early stages. This type of preventive care helps your child avoid dental issues during adulthood.
Routine pediatric dental procedures include:
X-rays and cleanings
Fluoride treatments
Early orthodontic intervention
Dental sealants
Preventive and restorative treatments
Exams and cleanings represent the most common type of routine care. During an exam, the dentist checks the patient's teeth and gums and looks for cavities, cracks, and chips. The dental team also removes plaque and tartar. Routine cleanings prevent tooth decay and gum disease and help the patient's mouth stay healthy.
"Routine care promotes lifelong dental health."
Deep Cleanings and Fluoride Treatments
Sometimes, pediatric patients may need a deep cleaning — also known as periodontal scaling or root planing. During a deep cleaning, the dentist removes plaque and tartar from below the gumline. Deep cleanings combat gum disease and bad breath. If the patient has gum recession, this procedure helps the gums reattach to the tooth. However, deep cleaning can be slightly uncomfortable. Pediatric providers may offer a numbing medication during this procedure. This medication helps children relax during their deep cleaning.
After a routine or deep cleaning, the dentist may apply a fluoride treatment. Fluoride represents a mineral that prevents cavities and supports tooth enamel. The dentist may apply fluoride in the form of a brush, swab, or mouthwash. This process generally takes only a few minutes. Patients who receive a fluoride treatment may not be allowed to eat or drink for thirty minutes afterward.
"During a deep cleaning, the dentist removes plaque and tartar from below the gumline."
Orthodontic Assessments
Many parents want to know more about orthodontic care. No doubt, braces can be time-consuming and expensive, but early orthodontic interventions can save time and money. As part of a routine checkup, pediatric providers may screen for orthodontic concerns. Common orthodontic problems can include:
Overbite
Underbite
Crossbite
Protruding teeth
Crowding
Improper spacing
Mouth breathing
Tongue thrusting
A dental provider trained in orthodontics can perform an in-depth assessment. The American Association of Orthodontists recommends performing this evaluation by age seven . At this stage, the child's mouth is still developing. Early intervention can prevent the need for a more intensive treatment down the road. Ask your provider for more details about orthodontic assessments.
"A dental provider trained in orthodontics can perform an in-depth assessment."
Sealants and Teeth Whitening
A dentist can perform dental sealant procedures on children's molars. Sealants provide added protection against cavities and tooth decay. For optimal results, children should receive sealants soon after their molars have erupted. Your pediatric dental provider can let you know when to consider sealants.
Some pediatric providers may offer basic teeth whitening. Not all children are eligible for this procedure. Before undergoing teeth whitening, children must have all their permanent teeth. Also, children must finish their orthodontic treatments beforehand. Your provider can offer more information about childhood and adolescent teeth whitening.
"Before undergoing teeth whitening, children must have all their permanent teeth."
Dental Bonding and Crowns
Dental bonding can repair minor cracks and chips. During this procedure, the dentist uses a composite resin to cover up damaged spots. Bonding protects teeth against further cracks or decay. But if the damage remains severe, bonding may not be the right choice. Talk to your dentist for more information about dental bonding.
If a tooth has severe decay, the dentist may suggest a crown. Decayed teeth stay weak and prone to cracks. A crown protects the tooth from further damage. Modern crowns can be customized to fit even a young child's mouth. These crowns, often known as mini crowns or baby crowns, are even suitable for children who do not yet have their permanent teeth.
"Bonding protects teeth against further cracks or decay."
Frequently Asked Questions About Routine Pediatric Dental Procedures
Q. What kind of routine dental care does my child need?
A. Your child should receive a checkup and cleaning every six months. During the exam, the pediatric dentist looks for cavities and other dental problems. They might also take measurements or perform an orthodontic assessment.
A. Your child might be eligible for preventive treatments like sealants. This procedure can prevent tooth decay and reduce a child's lifetime risk of cavities. Sealants remain most effective on newly erupted molars. Your provider can let you know when it is time to discuss sealants.
Q. What happens if my child has a cavity?
A. Discovering a cavity can be a frustrating experience for both parents and children. Your pediatric dentist can explain the next step. First, they repair the tooth. Next, they discuss strategies for preventing future cavities. Making simple changes to daily habits can combat tooth decay.
Q. What happens if my child needs orthodontics?
A. Pediatric dentists monitor patients for early warning signs of orthodontic problems. If the dentist suspects that your child needs braces, he or she will discuss the options with you. Your child may be able to receive some of the care they need in their provider's office.
A. Many dentists prefer to refer orthodontic patients to a specialist like an orthodontist. Your dentist can provide a referral and follow-up appointments. Your pediatric dentist will continue to care for your child's dental health during orthodontic treatment.
Q. What should I do if my child chips or breaks a tooth?
A. Report any chipped or broken teeth to your pediatric dentist right away. Simple in-office treatments can often repair small cracks or chips, but if the crack damages or destroys the tooth's root, your child may need further treatment. Your provider can help your child access the care they need.
Q. How can I ease my child's dental anxiety?
A. Children often get nervous about visiting the dentist. Parents can help by explaining what will happen during each checkup. Tell stories about your own dental visits and read picture books about dental care. Reassure your children that the pediatric dentist wants to keep their teeth healthy. Let your provider know if your child has severe anxiety that may interfere with treatment.
Quality Pediatric Dental Services Can Transform Smiles
By visiting us as soon as possible, our team can help get your child the professional treatment they need.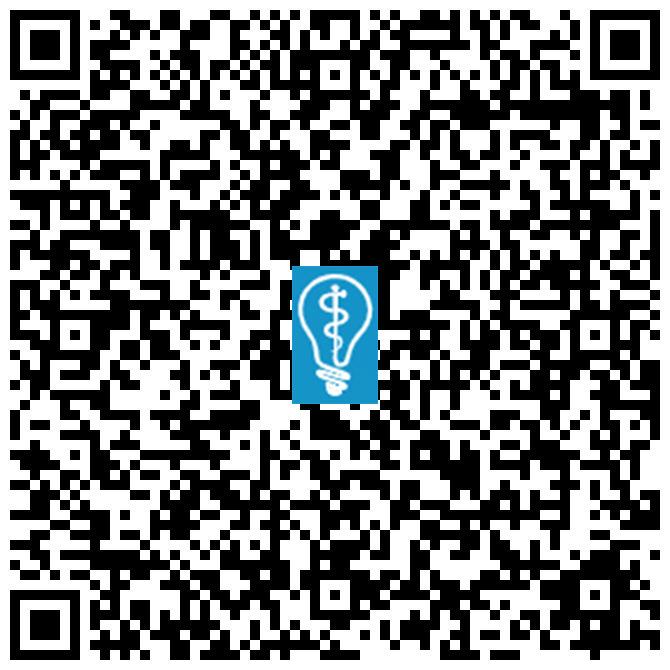 Scan here to view this page, Routine Pediatric Dental Procedures, on mobile
Definition of Pediatric Dental Terminology
Call Us Today
Routine pediatric dental care keeps your child's mouth healthy. Preventive procedures play an especially important role in well-being. Proper childhood dental care may prevent painful or complex issues during adulthood.
Do not put off your child's next dental visit. If you are looking for a new pediatric dental provider, let Fara Bender DMD PA in Lake Worth help. Call us at 561-763-9218 to learn more about our services and policies.
If you live in the Lake Worth area, call 561-763-9218 for an appointment in our Lake Worth office.
Helpful Related Links
About our business, license, and website security
Fara Bender DMD PA was established in 2002.
We accept the following payment methods: American Express, Cash, Check, Discover, MasterCard, and Visa
We serve patients from the following counties: Palm Beach County
We serve patients from the following cities: Lake Worth, Royal Palm Beach, Lake Worth, Boynton Beach, Wellington, and Palm Springs

FL (License #DN15072)

. View License Information and Specifics

National Provider Identifier Database

(1215034962). View NPI Registry Information

Norton Safe Web

. View Details

Trend Micro Site Safety Center

. View Details
Related Posts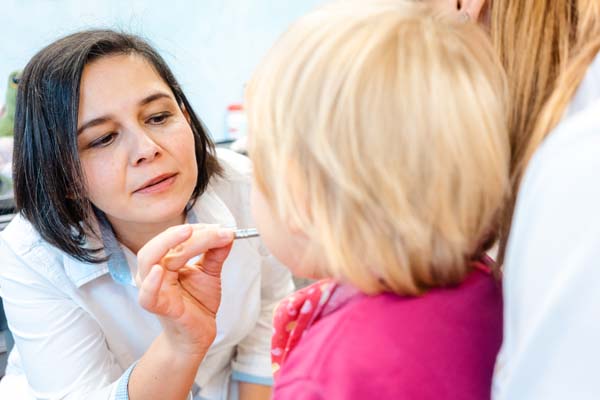 Pediatric dental professionals love a healthy set of teeth, especially when those teeth belong to their patients. There is a sense of pride that a pediatric dentist feels when these young patients grow into young adults with good teeth and great oral habits. From a young age, a child should learn how to take care…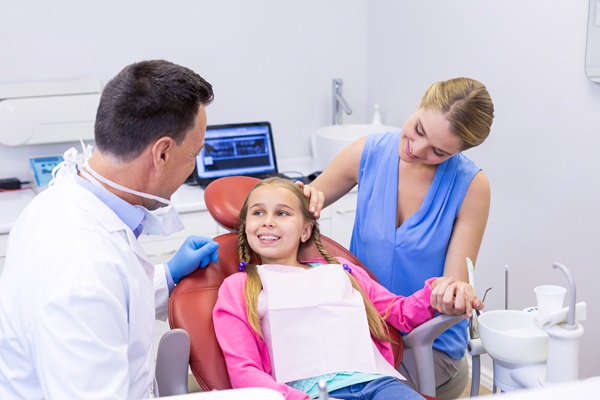 Trying to teach your kids about oral hygiene can be tricky, but with a little help from your local children's dentist, you can make the process much easier and have them wanting to keep their teeth healthy on their own. It all starts with knowing how to teach them about oral hygiene and how to…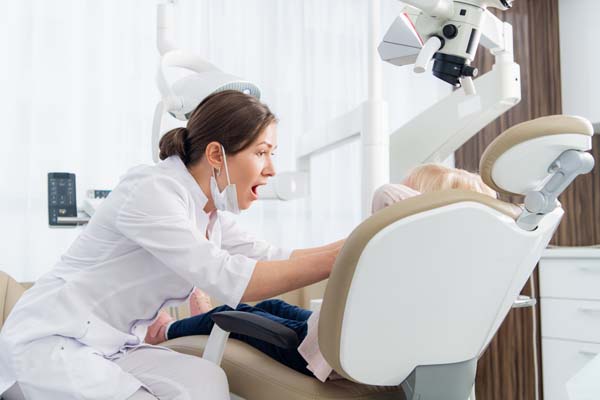 Pediatric dentistry stresses the importance of keeping your child's teeth clean from birth. The American Academy of Pediatric Dentistry advises that parents clean their baby's teeth as soon as they erupt, as tooth decay can start as soon as teeth come in.Use a soft, wet cloth or a very small, soft-bristled toothbrush to clean baby…
Explore additional topics covered on our website: